Adolescenti e cancro
Supporting young people with cancer.
Our charity is based in Italy and offers free peer to peer and recreational activities to teenagers and young adults aged 13 - 24 y.o. who have or have had cancer. Being a teenager is hard enough, and when you're diagnosed with cancer your whole world turns upside down. Many of the young people are still treated with kids or adults, and don't have the chance to meet other teenagers going through similar things or to have access to recreational activities especially made for their age range. Our goal is to bring these young people together, helping them to do "normal" things despite the illness and create friendships that, in most cases, will last for a lifetime.
Set up in 2014 by Maricla Pannocchia, in just 4 years the charity has grown a lot starting just as a website through which young people could get in touch with others in similar situations through email, today the charity offers free days out in Rome, a free summer residential in Tuscany (open to foreigner young people too), the opportunity for young people in remission to spend a free week in the island of Capraia with their loved ones as well as for foreigner young people the chance to spend a free week in North Italy with their loved ones. We're the only Italian charity to bring young people to Teenage Cancer Trust's event "Find your sense of tumour" in the UK (a conference for young people aged 18-24 y.o. who have or have had cancer). We also take part in national and international events, we join other charities during international campaigns such as September (Childhood Cancer Awareness Month) and 15th February of each year (Childhood Cancer Awareness Day) organizing events in the local area to bring awareness about chilhdood and teenage cancer.
Throughout the year we use our social network profiles to share young people's stories, information on childhood cancer as well as videos and photos of our activities.
Our main goal is to support these youngesters so they don't have to face cancer alone, being there for them from diagnosis onwards. We also aim to bring much needed awareness about childhood and teenage cancer as well as the lack of funding for pediatric cancer research.
Our charity is still very young, and we need as many people as possible to get involved. You can help us by sharing our social network posts or the link to this page, donating any amount of money you can, organizing a fundraiser for us or if you have any other idea we'll be more than happy to hear it! So, if you want to know more or want to help us in some way first of all THANK YOU and then... get in touch!
We can't wait to hear from you!
Write to us at
adolescentiecancro@yahoo.it
​Or through our
Facebook page
.
Some of our moments...
Powered by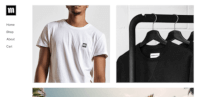 Create your own unique website with customizable templates.